fresh ginger + yuzu
Regular price
Sale price
$11.99
Unit price
per
Sale
Sold out
500 ml | 16.9 fl oz
View full details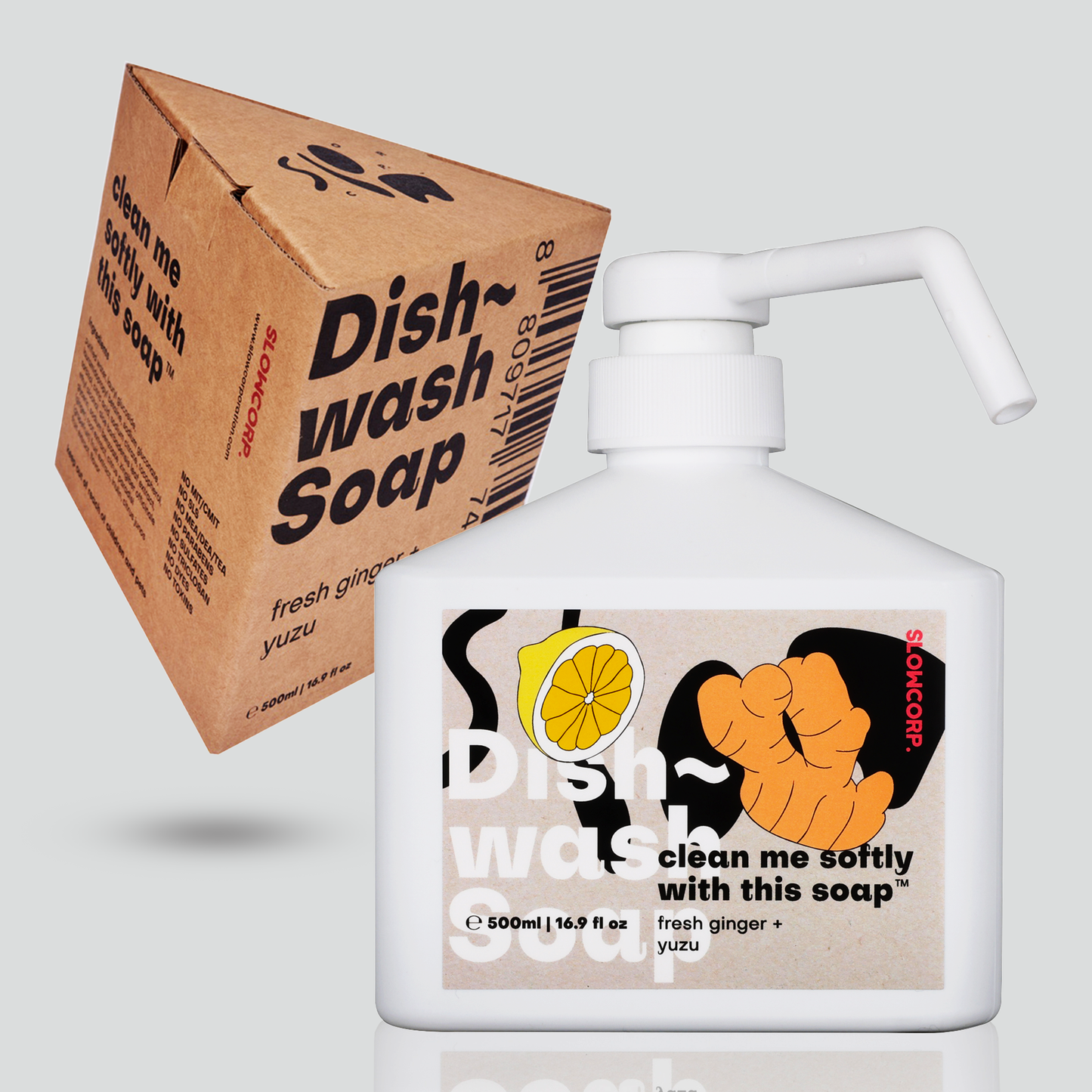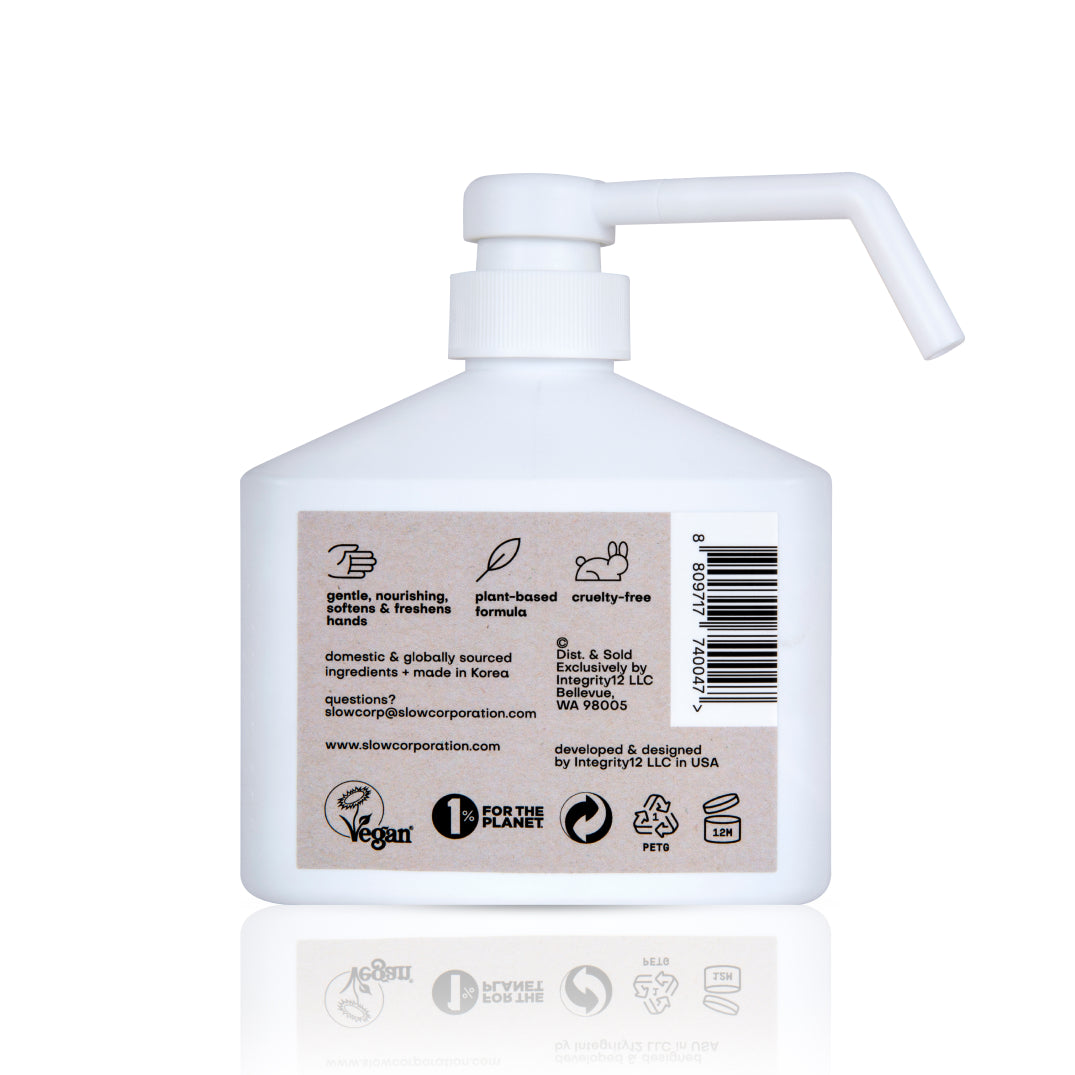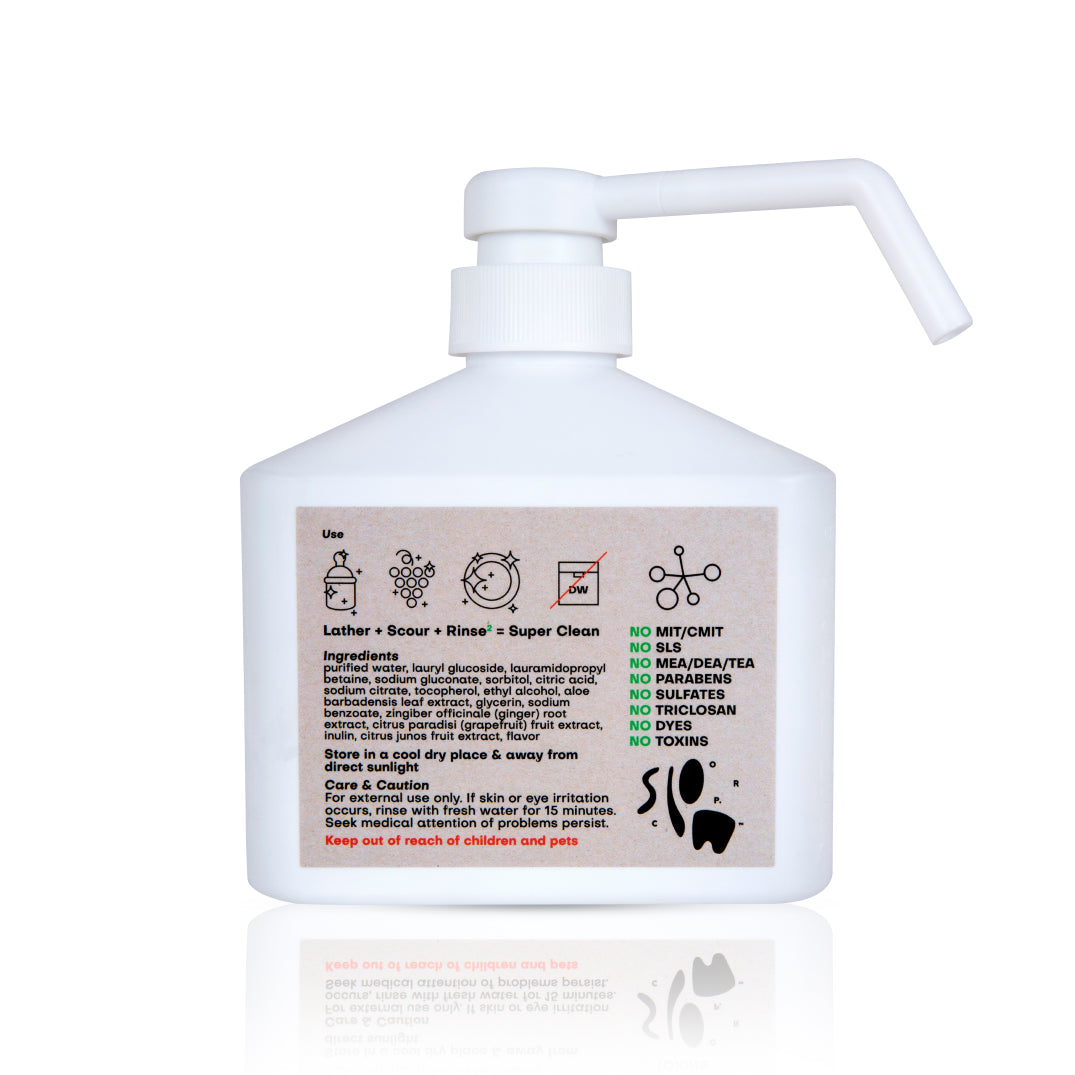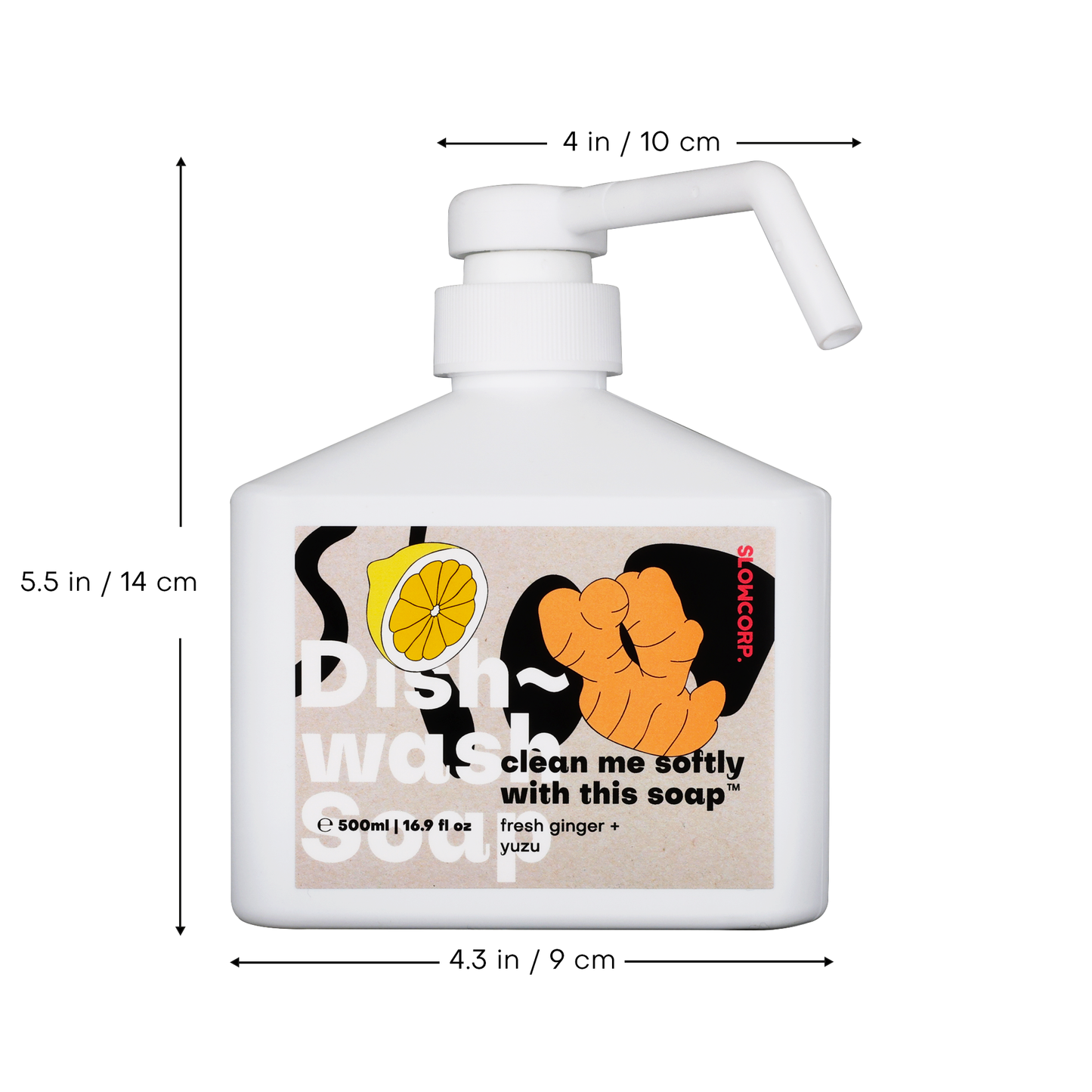 clean me softly with this soap
vegan, dermatest excellent, cruelty-free, hypoallergenic
lather + scour + rinse = super clean
vitamin E

aloe vera

prebiotics
purified water, lauryl glucoside, lauramidopropyl betaine, sodium gluconate, sorbitol, citric acid, sodium citrate, tocopherol, ethyl alcohol, aloe barbadensis leaf extract, glycerin, sodium benzoate, zingiber officinale (ginger) root extract, citrus paradisi (grapefruit) fruit extract, inulin, citrus junos fruit extract, flavor
* for external use only.
* if skin or eye irritation occurs, rinse with fresh water for 15 minutes. seek medical attention of problems persist.
* keep out of reach of children & pets.
* store in a cool dry place & away from direct sunlight.
keeps dishes clean and fresh
the quality and safety are our top priorities which is why our dish washing soap meets strict DERMATEST testing and comes backed by our reliable and responsive customer service and support.
no harsh additives or parabens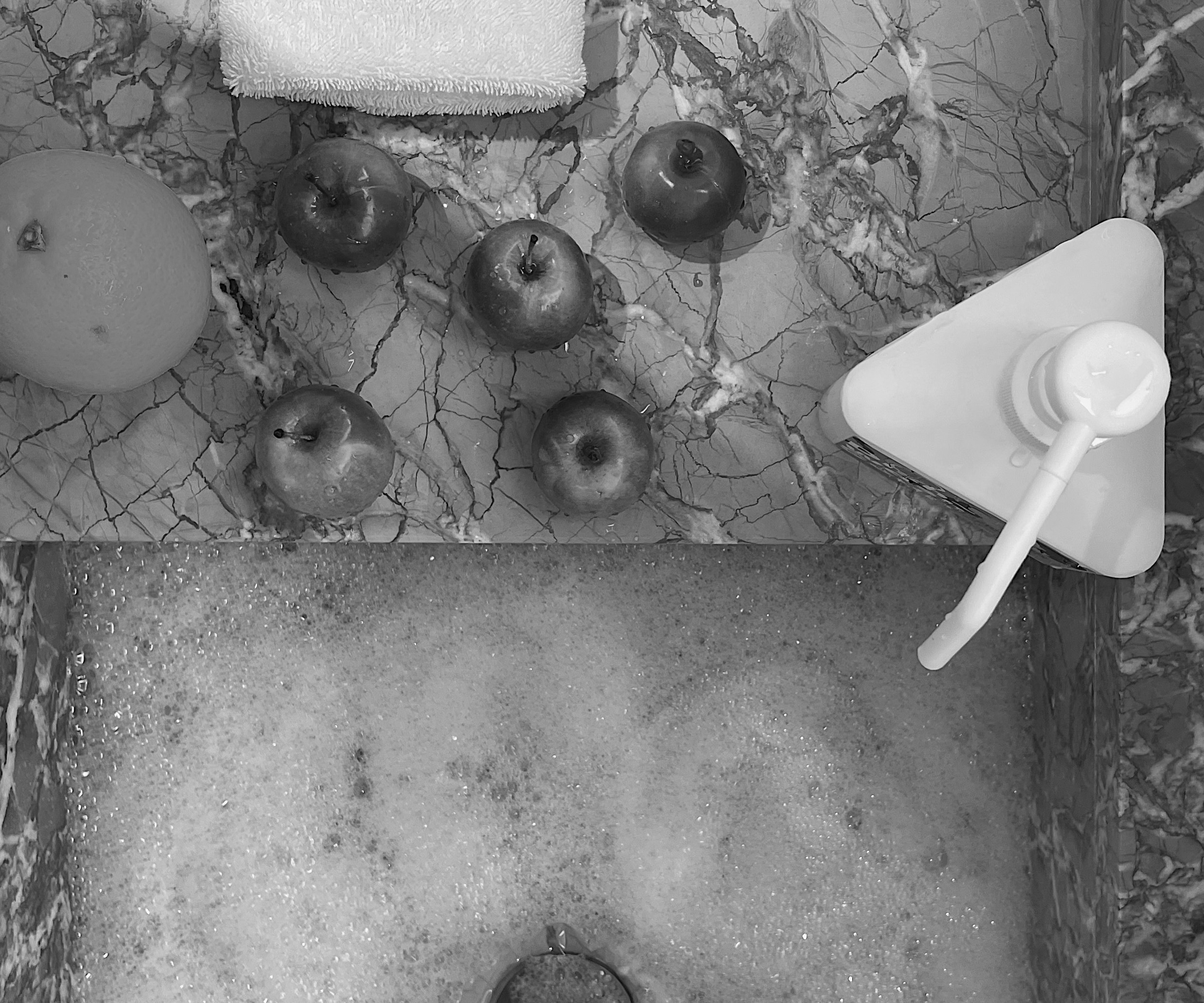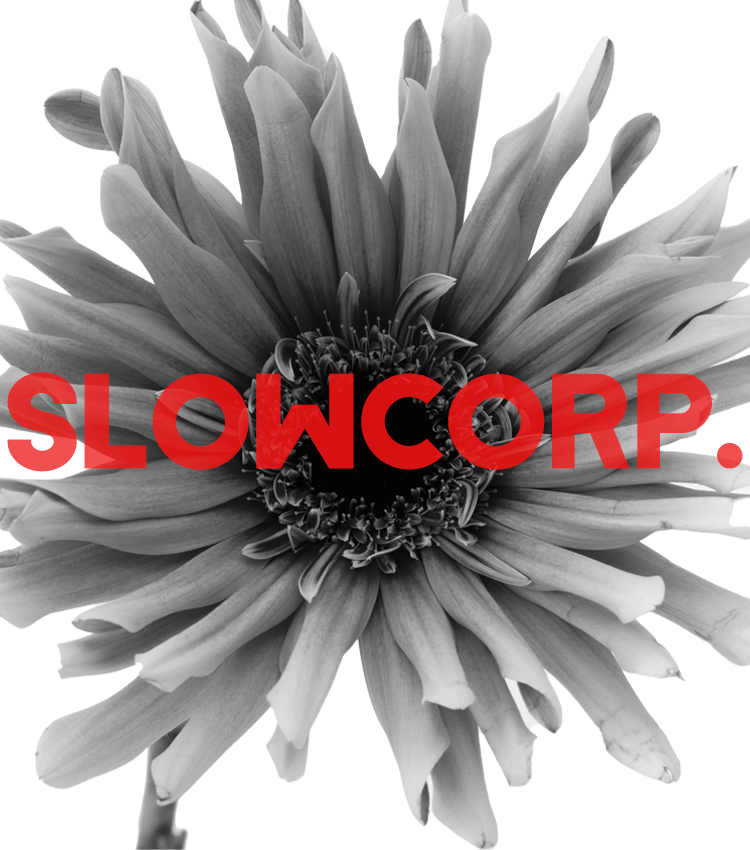 reviews

March 19, 2022

What I like most about this dish soap are the moisturizing and natural ingredients, especially since I don't like to wear gloves when washing dishes. This cleans well and is easy to rinse off. I like the long spout on the bottle which makes it easy to quickly add soap to my sponge, no more lifting up the bottle. I keep it by the side of the sink which makes it easy to add a few pumps of soap when I'm filling up the sink with water.
Sherry M
March 5, 2022

I'm 'quickly' developing an affection for quality products from SLOWCORP. I love their tooth brushes and this dish soap is top notch. Of course the first thing that strikes you is the triangular box and bottle that encases this fantastic dish soap. It certainly looks cool sitting beside the sink but it is actually practical as well. First off, the container is shorter and wider than a typical tall, oval-shaped soap bottle. This makes it far more stable. It's pretty much impossible to fall over if bumped. Secondly, for me it is a dish-time reminder of a triune God who loves me and washes away my many imperfections. Thirdly, the pump on the bottle is perfect for soaping a scrubby sponge. No need to pick up the bottle with slippery hands. Half a pump and you're good to go. The soap seems quite concentrated so a little goes a long way. The fragrance is light and pleasant. It cuts grease well and even doubles as a hand cleaner when I sneak to the kitchen sink after working on the tractor.
Manila M
February 6, 2022

This soap comes in a unique bottle. The bottle is a triangular shape. It's short but very sturdy because it is so compact. It has a wide pump handle with a long spout for soap distribution. The particular scent I tried is called fresh ginger and Yuzu. The scent is so light that I personally can't smell it at all. So for those who like something on the lighter side of smells then this is definitely a good choice. The soap is pretty thick and clear. It cleans well and really leaves no residue. It also doesn't leave any scent on the dishes. It says that it is developed and designed in the United States. It has ingredients that are domestic and globally sourced and it's actually made in Korea. It's also vegan and doesn't contain any bad chemicals. ; No parabens, toxins or sulfates. I like it for a very clean choice of soap. It's one to feel good about using. It's also gentle enough that it's good to wash baby toys and eating supplies.
Tim